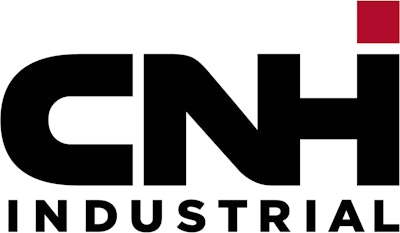 Following a second quarter where profit increased despite sales declines, CNH Industrial did not fare nearly as well in the third, as sales and revenues fell again and profit has plummeted year-over-year.
CNH Industrial, makers of the Case Construction and New Holland equipment brands, saw profit fall 113 percent during the third quarter from the same period last year to $162 million.
The company notes that before restructuring costs, profit was at $214 million and a decrease of 63 percent. Meanwhile, sales fell 5.2 percent during the quarter to $7.7 billion.
Despite the rough quarter, the company says its forecast for the year remains the same as when announced on May 8. The company expects equipment sales of $32 billion during 2014 with operating profit for all of its equipment segments falling between $2.1 billion and $2.2 billion.
The company's Industrial Activities business, which contains its construction equipment, ag equipment, commercial vehicles and powertrain segments, saw operating profit fall 77 percent to $522 million in the third quarter, as sales fell in each segment except construction equipment and powertrain.
By far the brightest spot in the report was the company's construction equipment segment, which saw sales rise 14.7 percent during the quarter to $841 million. Operating profit in the segment rose 70 percent to $39 million, nearly a complete turnaround from the $31 million the segment lost during the same period last year.
According to the earnings report, the company attributes construction's positive quarter to cost cutting as well as improved trading conditions in North America, Europe, the Middle East and Africa.
The company's agriculture equipment division, by far its largest sales generator, saw sales fall 11.6 percent year-over-year to $3.65 billion. Ag operating profit plummeted 149 percent to $433 million. Ag equipment was affected by lower volume "with a negative product mix in the row crop sector," and higher manufacturing costs.
Commercial vehicle sales fell 6.2 percent to $2.5 billion with an operating profit of $20 million. Powertrain sales rose 1.8 percent to $1 billion with a 9-percent increase in operating profit to $59 million.
Looking ahead to 2015, the company expects its operating profit to hold at between $2.1 billion and $2.2 billion. "Improved profitability in Commercial Vehicles and Construction Equipment, coupled with productivity actions and structural cost improvement measures from the Company's Efficiency Program are expected to offset projected challenging conditions in the row crop sector of the agricultural business," the earnings report says.