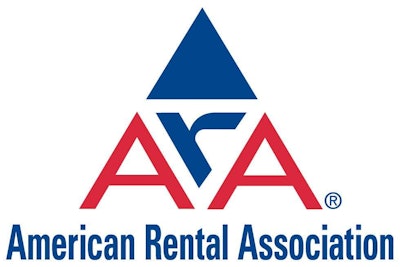 Revising its forecast slightly down from the 7.6 percent growth predicted in July, the American Rental Association now sees 7.3 percent growth this year in the U.S. equipment rental market.
The total market—consisting of primarily construction equipment and general tool segments, but also including a party and event component—is now expected to reach $35.7 billion, down from the $35.8 billion projected in July.
According to Scott Hazelton, director of industry consulting at HIS, which compiles the ARA forecast, the downward revision is due to both the general economy and that of the construction industry, which has not met growth expectations. "Construction will continue to improve in the fourth quarter, but it is not likely to accelerate enough to reach our earlier projections," he said.
IHS does point out, however, that the equipment rental industry's growth rate will more than triple the expected GDP growth in the United States this year.
IHS and ARA remain bullish about the equipment rental industry. Separating out the construction equipment rental segment, the group forecasts a 9.8 percent rise next year, followed by 7.9 percent in 2016, 8.6 percent in 2017 and 9 percent in 2018. The total rental equipment market, including the general tool and party and event segments, is expected to reach $49.8 billion in 2018.
The forecast expects U.S. rental companies to continue to invest more than 30 percent of the revenues in new equipment over the next five years, reaching $11.9 billion this year and growing to nearly $15.5 billion in 2018.