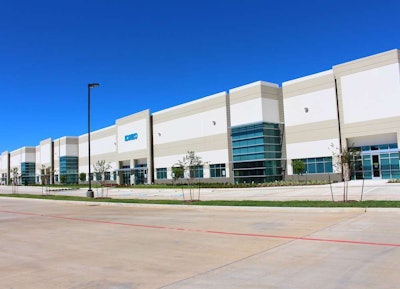 As a result of expected rapid growth in their sale of excavators in North America, Kobelco Construction Machinery has opened a new corporate headquarters in Katy, Texas.
Designed to service dealers and customers in the United States, Canada and Latin America, the location features parts warehousing capabilities including a floor plan and racking configuration that accommodate an exponential increase in parts, which will ensure timely parts delivery, says Eric Hoffman, national parts manager.
Katy was selected for the headquarters for its central location, which is crucial for onsite sales and service training of Kobelco dealers. "New state-of-the-art training facilities will allow us to bring in dealers from all over the country for hands-on training," says George Lumpkins, national service manager.