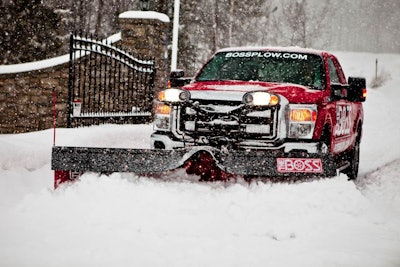 Toro will buy the BOSS business of Northern Star Industries, based in Iron Mountain, Michigan. BOSS makes snowplows, salt and sand spreaders for light and medium duty trucks, ATVs, UTVs and loaders.
Michael J. Hoffman, Toro chairman and CEO says the BOSS line will be added to Toro's existing professional contractor businesses.
"We've long been interested in the professional snow and ice management category," he says, adding that Toro is optimistic about growth through product line expansion and international markets.
Toro bought BOSS for approximately $227 million, which Toro will pay primarily with cash. BOSS manufacturers several types of snow plows—including V, straight-blade, box, UTV/ATV—along with sand spreaders and accessories.