Welcome to the Dealer News Roundup, your one-stop shop for all the moves going on inside the heavy equipment distributor industry. This week's edition includes employee promotions and location expansions from several major manufacturers and.
Pettibone names new president
Pettibone-Heavy Equipment Group has named Scot Jenkins as the company's new president, effective in October.
Previously with PipeLine Machinery, Jenkins has more than 22 years experience in the heavy equipment industry and previously served as Pettibone's vice president of international sales.
South Carolina-based Bennett Equipment is newest Takeuchi dealer
Takeuchi has named Bennett Equipment and Supply, located in Piedmont, South Carolina, as the company's newest dealer.
A full-line construction equipment rental and sales company, Bennett Equipment will offer Takeuchi compact equipment, as well as parts and service support, in both Piedmont and Roebuck.
Holt Cat names new senior director of public affairs
San Antonio-based Holt Cat has named Jim Campbell as senior director of public affairs.
Campbell has been involved in governmental affairs and strategic communications for more than 25 years.
Vice President of Public Affairs Howard Hicks, a 35-year veteran of Holt Cat, will be retiring in December.
FAE celebrates 25th anniversary
FAE celebrated the company's 25th anniversary on September 13.
With an event at FAE headquarters in Italy, the company hosted 400 employees, dealers and customers. Specializing in landclearing equipment, FAE manufactures track forestry mulchers and PTO mounted construction attachments.
May Heavy Equipment new BOMAG dealer for Carolinas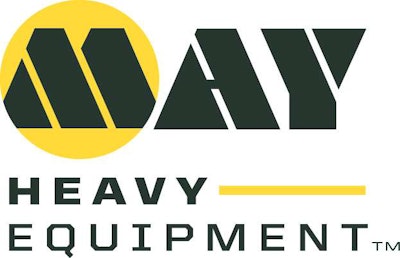 Lexington, North Carolina-based May Heavy Equipment has been named BOMAG's road building equipment distributor for North Carolina and the northern two-thirds of South Carolina.
The dealer will specialize in the sale, rental and parts and service support of BOMAG milling machines, Cedarapids asphalt pavers, CMI RS and BOMAG MPH series of reclaimer/stabilizers, light and heavy tandem and combinations rollers and pneumatic rollers.
Minimizer CFO honored for leadership role and financial expertise
Christopher Thorpe, chief financial officer for Minimizer, has been named an honoree for the Minneapolis St. Paul Business Journal's CFO of the Year Award. Recognized in the small private company category, Thorpe was evaluated by a panel of financial executives who scored the nominees on their contributions to the company and the community.
Industry veteran named IMT director of sales
Iowa Mold Tooling has named Tim Gerbus, a 30-year industry veteran with sales, marketing and executive leadership experice, as the company's director of sales.
Previously with Moxy Trucks of America and Ohio-based Finn Equipment, Gerbus will work with the IMT sales team, as well as the distributor network, customer service and aftermarket support. He will also be responsible for product management and business development.
Yokohama Tire relocates U.S. headquarters to Santa Ana
Yokohama Tire has relocated corporate headquarters from Fullerton, California, to Santa Ana, California.
Designed to accommodate business growth, the move is expected to take place in November.
Yokohama also recently announced a move from its 380,000-square-foot warehouse facility in Fullerton to a newly construction 658,000-square-foot facility in Chino.
Cate Equipment joins Minnich Manufacturing's dealer network
Minnich Manufacturing has added Salt Lake City-based Cate Equipment to their network of authorized dealers. Cate Equipment began carrying Minnich products in the Spring of 2014. Cate has been serving the construction, mining and industrial sectors throughout Utah, Wyoming, Idaho and Nevada since 1938.
Cate Equipment is now offering the entire Minnich line, including Minnich's lightweight and versatile utility drills for smaller applications to the heavy-duty, multi-gang wireless drills like the A-5 SCW. Additionally, Cate Equipment now offers Minnich's full line of concrete vibrators and monitoring equipment.
Trimble adds SITECH Technology Dealer in northeast and south Mexico
Trimble announced today that a SITECH Technology Dealer has been established in northeast and south Mexico. SITECH del Noreste joins the network of SITECH dealerships. SITECH represents Trimble and Caterpillar machine control systems for a contractor's entire fleet of heavy equipment.
SITECH del Noreste will serve heavy civil construction contractors in the northeast and south Mexico involved in a range of earthmoving applications such as the construction of roads, highways, railways and airports as well as site prep for large commercial, industrial and residential projects.
SITECH del Noreste is one of the four SITECH dealers serving contractors in Mexico; the other three include SITECH del Norte and SITECH de Occidente.