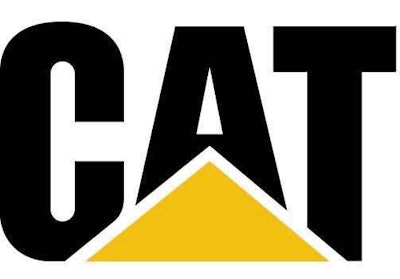 Caterpillar today announced an increase in both profit and sales during the third quarter, beating analyst expectations despite more declines in demand for mining equipment.
The company announced profit of $1.017 billion, or $1.63 per share, an increase of 8 percent over third quarter 2013. Excluding $81 million in restructuring costs, profit would have been $1.72 per share.
Sales rose 1 percent to $13.5 billion during the quarter. Looking forward, the company expects 2014 sales to finish at $55 billion, right in the middle of the range of $54 billion to $56 billion it previously estimated.
Mining equipment sales during the third quarter fell 19 percent to $2.7 billion with operating profit from those sales down 62 percent to $147 million. Cat attributes the drop to continued low demand and says in its report, "the industry remains weak and quoting activity and order rates remain at low levels." The only good news is that the company doesn't see much more of a decline from current sales in the near term.
Cat CEO Doug Oberhelman said the company is happy with the improvement during the quarter, noting that global economic growth "remains slower than we'd like." He said a key to the company's improvement through the weak recovery from the economic downturn has been the diversity of the company's businesses along with a focus on making manufacturing operations more efficient.
For 2015, the company isn't convinced economic growth will improve significantly. Thus, Oberhelman said the company's view of 2015 sales isn't significantly different from 2014. "We're hopeful that economic growth will improve in 2015, but are mindful of the uncertainties and risks," he said in a prepared statement.
"We've continued to focus on what we can control—cost management and operational execution," Oberhelman said. "We continue on a lean manufacturing journey…We're making process and it is beginning to be reflected in our results."
Oberhelman said the company has largely mitigated the impact of currency fluctuations through its "broad geographic reach and manufacturing footprint."
After weathering a rough 2013 in which profits fell 33 percent due to weaker demand for mining equipment than the company expected, the company put an emphasis on cost-cutting efforts. Those efforts have largely paid off as the third quarter marks the fourth consecutive quarter of profit gain and is the first quarter this year with an increase in sales, albeit only a slight one.
Cat's financial report says sales volume actually decreased $187 million year-over-year during the quarter due to lower volume in both its Resource Industries (mining) and Construction divisions. Those dips were largely offset by increased volume in Energy and Transportation.
Construction equipment sales fell 2 percent during the third quarter to $4.6 billion while Energy and Transportation sales rose 13 percent to $4.9 billion.
In addition to help from an increase in sales of aftermarket parts, Cat says construction sales were helped by increased sales in North America thanks to increased demand and construction spending in the U.S. Despite the overall loss in sales, operating profit from construction equipment rose 67 percent year-over-year during the quarter to $483 million. Cat says the division's boost in operating profit is largely due to lower manufacturing costs.