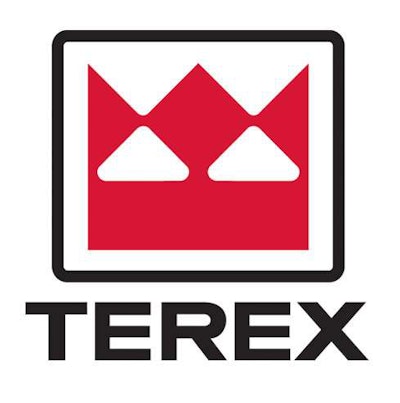 In its latest earnings report, Terex announced increases in both sales and profit during the second quarter of the year.
The company's net sales increased to $2.05 billion, up 10.4 percent from the second quarter of 2013 again mainly due to strong performances from the company's Aerial Work Platform and Material Handling and Port Solutions (MHPS) segments.
Terex's profit during the second quarter quadrupled over the same period in 2013 to $87.8 million, or $0.76 per share. The huge gain was mainly due to restructuring and debt reduction costs incurred during the second quarter of 2013. Excluding those costs, the company saw a profit of $74.8 million during the second quarter of 2013, making for a 17-percent year-over-year improvement in this past quarter.
Terex Chairman and CEO Ron DeFeo called the results for the quarter "mixed."
"Our Aerial Work Platforms segment had a strong quarter but margins were slightly lower than a year ago due to product mix and planned investments in new product development and manufacturing footprint," DeFeo explained in a prepared statement. " We expect this dynamic to continue through the remainder of the year, although on increasing sales versus the prior year."
The AWP segment accounted for $717.9 million in sales, an increase of 18 percent over the second quarter of 2013.
Meanwhile, construction segment sales fell 0.04 percent to $227.2 million during the quarter. Crane sales fell as well, down 3 percent to $503.5 million.
MHPS sales rose 16 percent to $431.4 million and Materials Processing sales were up 4 percent to $183.1 million.
Looking forward, DeFeo says the company's outlook on 2014 remains positive with an expectation of sales between $7.3 billion and $7.5 billion and earnings per share between $2.50 and $2.80.
"We expect continued strength from our AWP segment and improvement from our Cranes and MHPS segments to drive improved performance for the second half of 2014 compared with the first six months," DeFeo said. "While we see a slightly weaker end-market than we originally anticipated, from an (earnings per share) perspective, the impact on operating earnings is expected to be somewhat offset by both a lower effective tax rate and a lower anticipated share count."