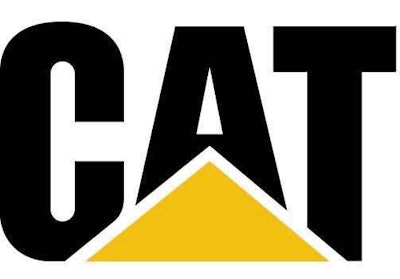 Despite a dip in sales and continued soft demand for mining equipment, Caterpillar today announced a 4-percent increase in profit during the second quarter.
The company today announced profits of $999 million, or $1.57 per share, for the second quarter ending June 30. That's up 4 percent from the $960 million earned during the same period one year ago. Excluding restructuring costs, profit per share would have been 12 cents higher at $1.69 per share.
Sales fell 3.2 percent to $14.15 billion.
"We're pleased with our second quarter results, particularly the improvement in profit," Caterpillar Chairman and CEO Doug Oberhelman said in a prepared statement. "Three key things are contributing to the continuing strength of our financial results—the diversity of our businesses, substantial success in operational improvements through the execution of our strategy and the strength of our cash flow and balance sheet."
The company has seen profits rise for the past three quarters despite sales being down during the first and second quarters of this year and flat during the fourth quarter of 2013. The gains have topped Wall Street expectations and are evidence of the company's continued cost-cutting efforts due to the hard hit it took during 2013 when profits fell 33 percent due to weaker demand for mining equipment than was expected.
Oberhelman said those mining struggles continue and reemphasized the company's focus on cutting costs.
"We understand that we don't control the economy or the timing of a turnaround in mining. That's why we've been so focused on executing our strategy and improving our operational performance, which have helped us control costs with year-to-date manufacturing costs and SG&A (selling, general and administrative) and R&D (research and development) expenses improving nearly $500 million," he said. "We've also improved our balance sheet and cash flow over the past few years, and that's contributed to our ability to return value to our stockholders"
The company also announced its intention to repurchase $2.5 billion of Caterpillar stock in the third quarter. The company bought back $1.7 billion during the first quarter and plans to repurchase $10 billion of stock by the end of 2014.
Looking forward, the company forecasts 2014 sales to total between $54 billion and $56 billion, a slight change from the previous forecast of between $53.2 billion and $58.8 billion. The company says that most of the change in the midpoint of this forecasted range, $55 million, is in sales of its construction equipment and reflects weaker sales in China, the Commonwealth of Independent States region and in the Africa/Middle East region.
The company has also improved its forecast for profit per share, by 20 cents to $5.75 per share including restructuring costs of about $400 million. Excluding restructuring costs, the profit forecast is $6.20 per share, an increase from the previous forecast of $6.10 per share.