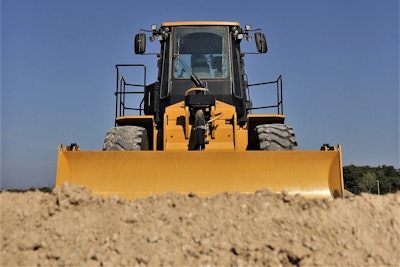 Metso bolsters North American aggregates equipment distribution by adding Yancey Bros.
Metso has added Yancey Bros. – the nation's oldest Caterpillar dealer – to its North American distributor network.
Based in Georgia, Yancey Bros. will offer Metso's mobile and stationary crushing and screening products to area construction, recycling and roadbuilding customers.
"Yancey is proud to add Metso crushing and screening products to the portfolio of equipment we provide to our customers," says Chris Burns, vice president of Machine Sales at Yancey Bros.
To read more, click here.
---
Mitchell Tractor & Equipment of N.C. joins Takeuchi dealer network
Based in Washington, North Carolina, the dealership will sell and rent out excavators, skid-steer loaders, track loaders and wheel loaders, in addition to stocking parts and performing equipment repair, according to a press release.
Mitchell Tractor & Equipment serves agricultural and construction customers in eastern North Carolina. It has been owned and operated by President Jack Mitchell since 1967.
"Takeuchi manufactures its machines with the operator in mind, from the large and comfortable cabs to the durability of the product, as well as the support they put behind the brand," says Jack Mitchell. "Our customers are receiving tremendous value with these new units, and we are looking forward to a great partnership with Takeuchi."
With more than 50 years serving North Carolina, the dealership has built a great reputation in the area and has many loyal customers, notes Todd Granger, director of dealer sales at Takeuchi-US.
To read more, click here.
---
Business "buoyant," Manitou Group posts 17% growth in first half of 2018
Manitou Group posted 17 percent growth during the first half of 2018, compared with the same period last year. The company says it now expects to grow sales revenues by more than 15 percent in 2018.
"Business was buoyant in all geographies and in our three markets of construction, agriculture and industry," said Michel Denis, president and CEO. "In this very favorable environment, the Manitou Group continued to expand its product range, gain market share and increase its production rate." The company entered the North American mobile elevated work platform market earlier this year.
Such growth has lead to "great demands on the operational chain, which remain tense but under control," Denis commented. Increased production enabled Manitou to reduce order backlogs, "something we want to continue, in order to be more responsive to our customers," he said.
To read more, click here.
---
Terex increases sales by 19% to $1.4B, boosts 2018 outlook
With crane sales on the upswing and a new business strategy firmly in place, Terex is reporting a 19-percent sales increase to $1.4 billion for the second quarter of 2018.
Terex, makers of cranes and Genie brand aerial work platforms (AWP), continues to see the momentum it slowly amassed during 2017 carry over into the first half of 2018, and the company once again has raised its outlook for the year.
In the first quarter of 2018, announced last May, all three of the company's equipment units had posted sales increases, representing a near 360-degree turnaround from the same period in 2017. The first quarter of 2017 had seen nearly the same net sales figure at $1 billion, but Terex posted a loss of $60 million.
Now, second-quarter profits show the rise continues during the nation's buoyant construction activity, though Terex notes some challenges in getting materials for its crane segment. The Terex profit margin continues to climb.
To read more, click here.
---
Cat Financial reports 7% increase in 2Q revenues
With total sales and revenues jumping 24 percent during the second quarter on record-breaking profit, Caterpillar's retail and wholesale financing division reported a strong quarter for revenues as well.
Cat Financial reported revenues of $723 million – an increase of $47 million, or 7 percent, for the second quarter over the same period a year ago.
However, 2Q profit for the division was $71 million, a decrease of $43 million, or 38 percent, 2Q 2017, Cat Financial reports.
"Despite continued weakness in the Cat Power Finance and Latin America portfolios, we are pleased with the performance of our core asset portfolio and the growth of our business," says Dave Walton, president of Cat Financial and vice president with responsibility for the Financial Products Division of Caterpillar Inc.
To read more, click here.