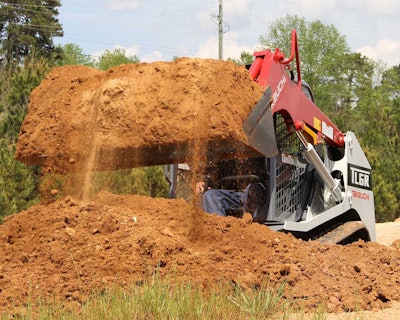 Mitchell Tractor & Equipment Co. is the newest dealer for Takeuchi-US.
Based in Washington, North Carolina, the dealership will sell and rent out excavators, skid-steer loaders, track loaders and wheel loaders, in addition to stocking parts and performing equipment repair, according to a press release.
Mitchell Tractor & Equipment serves agricultural and construction customers in eastern North Carolina. It has been owned and operated by President Jack Mitchell since 1967.
"Takeuchi manufactures its machines with the operator in mind, from the large and comfortable cabs to the durability of the product, as well as the support they put behind the brand," says Jack Mitchell. "Our customers are receiving tremendous value with these new units, and we are looking forward to a great partnership with Takeuchi."
With more than 50 years serving North Carolina, the dealership has built a great reputation in the area and has many loyal customers, notes Todd Granger, director of dealer sales at Takeuchi-US.
"Mitchell Tractor & Equipment has a very experienced and knowledgeable team, but more than that, they have always put their customers first," says Granger.
For more information on Takeuchi track loaders, wheel loaders, excavators or skid steers, visit takeuchi-us.com. Follow Takeuchi on Facebook or on Twitter @TakeuchiMFG.