Metso has added Yancey Bros. – the nation's oldest Caterpillar dealer – to its North American distributor network.
Based in Georgia, Yancey Bros. will offer Metso's mobile and stationary crushing and screening products to area construction, recycling and roadbuilding customers.
"Yancey is proud to add Metso crushing and screening products to the portfolio of equipment we provide to our customers," says Chris Burns, vice president of Machine Sales at Yancey Bros.
For more than a century, "we have strived to offer the highest quality products, and the Metso line helps us diversify and better serve our customers across Georgia," he continues.
"Partnering with Yancey will provide our customers in Georgia with an extraordinary level of service and combined experience," notes Ben Hansbury, vice president of distribution sales at Metso.
"We are very excited to welcome such a long-standing expert to our distribution network."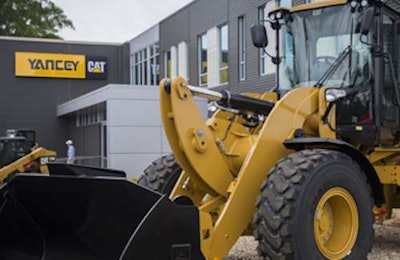 Headquartered 10 miles west of Atlanta in Austell, Georgia, Yancey Bros. Co. has 14 machine locations. Yancy Bros. offers equipment and services for the sustainable processing and flow of natural resources in the mining, aggregates, recycling and process industries.
Yancey Bros. has been a pioneer in the industry.
According to the company's website, in 1918, the Holt Manufacturing Company of Peoria, Illinois, had boasted that its Model 45 tractor could do the work of "40 mules . . . or 40 horses and countless humans."
Yancey's first Model 45 delivery came later that year to Troup County, Georgia. Within 12 months, Yancey had sold all of the Model 45's in Holt's inventory, using only a single photograph, the company says.
In 1925, Holt merged with Best Tractor Co. to become the Caterpillar Tractor Company, now the world's largest manufacturer of earthmoving equipment.
"Records at Caterpillar's corporate offices in Peoria indicate that, based on the original agreement date of December 19, 1918, 'Yancey is the dealer with whom Caterpillar and its predecessor companies have had the longest business association.'
That's how Yancey Bros. earned the moniker of "The Nation's Oldest Caterpillar Dealer."