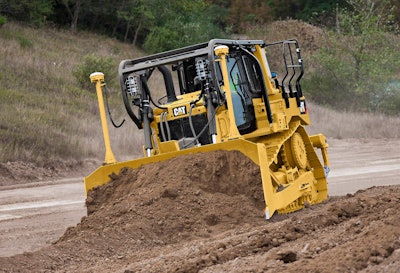 Colo. firm wins its 7th Kenworth Dealer of Year Award
MHC Kenworth – Colorado was named the top dealer in the Kenworth network in the United States and Canada for the seventh time.
The dealership received the 2017 Kenworth Dealer of the Year Award in February at the company's annual dealer meeting in Scottsdale, Arizona.
"This award was earned by our dedicated employees, who are committed to providing 'Whatever It Takes' support in every facet of our business," said Mike Murphy, CEO of MHC Kenworth, which operates 68 Kenworth dealerships in 16 states.
To read more, click here.
---
Matthew Flannery named president of United Rentals; Kneeland continues as CEO
Matthew J. Flannery has been named president of United Rentals, a position he assumes in addition to his responsibilities as chief operating officer. Michael Kneeland, who became president and CEO of United Rentals in 2008, will continue to lead the company as CEO.
Flannery joined United Rentals in 1998. In addition to COO, he previously served as the company's executive vice president — operations and sales. He's also held various field management roles at senior, regional, district and branch levels.
To read more, click here.
---
Cat February N. American retail sales up 30%
Totaling retail statistics reported by its global dealer network, Cat says its dealers saw worldwide retail sales jump 33 percent in February, with North American dealers seeing a 30-percent increase.
The sales are reported on a three-month rolling period through February, 2018, compared with the same time period in 2017.
Significant gains were realized throughout Caterpillar's global network, with dealers in the Asia/Pacific region reporting a 41 percent increase, and Latin American dealers reporting increases of 39 percent. Dealers in Caterpillar's EAME segment (Europe, Africa and the Middle East) saw increases of 30 percent.
The North American region was the only one with increases over January's figures, increasing from 23 percent to 30 percent.
To read more, click here.
---
Construction sees largest jobs gain in 11 years in Feb.
The U.S. construction industry added 62,000 jobs in February, the single largest monthly addition of jobs the industry has seen in the last 11 years, according to preliminary data from the Labor Department. The previous high mark for gains was set in November 2015 when 52,000 jobs were added.
February's jobs gain brings the industry's total employment to a seasonally adjusted annual rate of 7.173 million Americans and extended construction's streak of monthly gains to seven. July 2017 was the last time the industry shed jobs.
To read more, click here.
---
Terex AWP taps company veteran Davis as Genie VP
Terex Aerial Work Platforms (AWP) has named Mike Davis as Genie vice president for product management and Terex Business Systems (TBS). Davis will oversee global product management for the Genie brand, and will also have global responsibility for the company's TBS activities across operations and administrative functions.
To see more, click here.