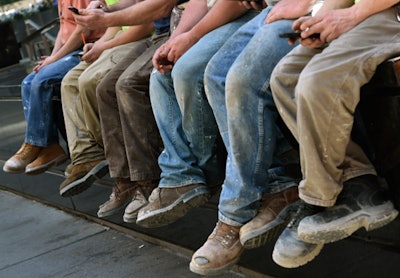 The U.S. construction industry added 62,000 jobs in February, the single largest monthly addition of jobs the industry has seen in the last 11 years, according to preliminary data from the Labor Department. The previous high mark for gains was set in November 2015 when 52,000 jobs were added.
February's jobs gain brings the industry's total employment to a seasonally adjusted annual rate of 7.173 million Americans and extended construction's streak of monthly gains to seven. July 2017 was the last time the industry shed jobs.
February's jobs total is 3.7-percent higher than the February 2017 total.
The industry's unemployment rate rose for the fourth straight month in February and now sits at 7.8 percent.
The February report also adjusted January's employment gain upward. The industry added 40,000 jobs in January, up from the previously reported 36,000.
The U.S. economy added a total of 313,000 jobs in February, far exceeding what analysts had expected. The country's unemployment rate was flat at 4.1 percent.
Construction employment since Jan. 2008