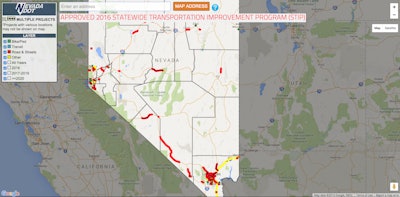 Drivers in Nevada have a new resource to track road construction projects across the Silver State.
The Nevada Department of Transportation just launched a new website at estip.nevadadot.com to give information on most of the major current and future transportation and transit construction projects in the state.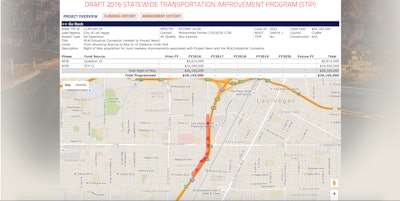 "The projects listed in this website not only keep Nevadans safe and connected, but they are an investment in our state's workforce, economy and future," NDOT Director Rudy Malfabon said in a press release. "We want to continually keep Nevadans involved and updated on the transportation improvements that will benefit them for decades to come."
Visitors to the site can check out the funding breakdown of projects—including what percentage is from federal, state and local governments—and search projects based on parameters such as location and project type.
The website also has county-by-county maps to get a breakdown of where each of the major projects are across the state. Each project can be clicked on for more details, including contact information of someone who can give even more information a particular project.
All of the projects featured on the new NDOT tracking website are from the Nevada Statewide Transportation Program, which is the state's four-year planning document. The projects listed are federally funded, state funded or regionally significant and funded through Title 23 of the Federal Aid Highway Act and the Federal Transit Act.