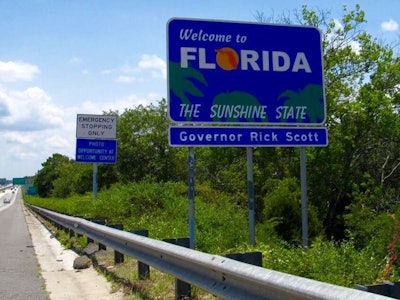 The Florida Department of Transportation (FDOT) has formed a 22-member task force to study and development recommendations for multimodal transportation solutions for a six-county area through which Interstate 75 passes.
The Interstate 75 (I-75) Relief Task Force is to develop options to improve safety and reliability, relieve congestion, improve connectivity across the state and region and improve opportunities for economic development. The emphasis will be on the impact for Alachua, Citrus, Hernando, Levy, Marion and Sumter counties.
"Interstate 75 is the primary gateway into Central Florida and Tampa Bay for visitors and commuters and one of the most travelled truck routes in the state, it's critical to examine options to increase mobility and safety in this region," FDOT Secretary Jim Boxold said.
This task force is being modeled after the East Central Florida Corridor Task Force formed in 2013 to recommend future transportation corridors for Brevard, Orange and Osceola counties.
Members include representatives from FDOT, the Florida Department of Economic Opportunity, Florida Department of Environmental Protection, North Central Florida Regional Planning Council, Northeast Florida Regional Council, Tampa Bay Regional Planning Council, East Central Florida Regional Planning Council, county commissioners from the six affected counties, private sector environmental/conservation organizations, growth management/land use organizations, business/economic development organizations, private landowners, universities and the Florida Transportation Plan Steering Committee.