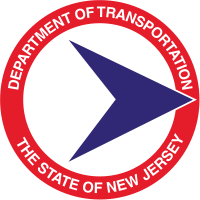 An employee of the New Jersey Department of Transportation has been indicted on charges he used a state-issued fuel card to steal around $2,000 worth of gas for personal use.
William Lomonaco, a 29-year veteran of the department, faces one count each of official misconduct and theft, according to the Hunterdon County Prosecutor's Office.
If convicted, Lomonaco could face 10 years in state prison.
Authorities began investigating the 55-year-old worker in January after a New Jersey State Police sergeant saw him at the DOT yard pumping fuel into a truck that didn't appear to be an agency vehicle. Authorities discovered he had used the card at various locations to gas up his personal vehicle on several occasions.
As a member of the NJ DOT, Lomonaco earned $65,425 last year in salary, overtime and other pay. He is currently suspended without pay pending the outcome of the criminal proceedings.
NJ DOT has thought of some creative ways to fund transportation improvements in the past. One way it could recoup the stolen gas money is to legalize and tax recreational marijuana.