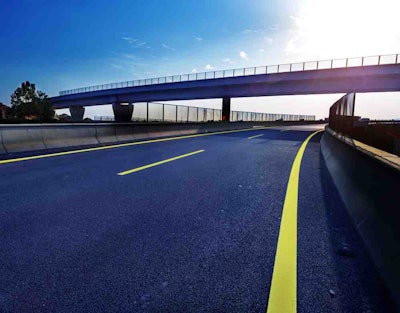 A panel in House Appropriations Committee approved the committee's transportation and housing bill on Wednesday, while Transportation Secretary Foxx discussed problems the U.S. will face if a new highway bill is not passed.
The transportation and housing bill, which makes appropriations for the Departments of Transportation, and Housing and Urban Development (THUD) through September 2015, approves $52 billion for the two departments.
In a breakdown of the measure, Politico reports that the THUD bill includes:
$17.1 billion in discretionary spending for the Department of Transportation
$40.25 billion for highways
$15.7 billion for aviation programs
$10.5 billion for transit projects
$1.4 billion for the Federal Railroad Administration (FRA)
$824 million for safety programs
$305 million for the Maritime Administration
However, the bill cuts the TIGER program from $500 million to $100 million and bans bike and pedestrian projects from receiving the grant.
To read the full text of the THUD bill, click here.
Also on Wednesday, Foxx testified during a Senate Commerce hearing of the GROW AMERICA Act, during which he reiterated that state payments would be delayed if the new highway is not passed this summer, The Hill reports.
The current highway bill, MAP-21, will expire September 30, but the DOT predicts that the HTF will run out of money this summer, at least a full month before the current bill's expiration.
The Hill's report notes that Foxx previously wrote a letter to state DOTs explaining what could happen in the coming months.
"As secretary, it also is my responsibility to let you know of the measures that the U.S. Department of Transportation will be required to take in the coming months if Congress does take action to replenish the Highway Trust Fund," Foxx wrote. "While we will take every step possible to continue to fully reimburse your state for as long as possible, these will effectively require us to delay reimbursements that are owed to your agency and the transit agencies in your state."
The transportation committees in both the House and the Senate are working to pass a bill before the HTF goes bankrupt. Rep. Bill Shuster (R-Pa.), chairman of the House Transportation Committee, said earlier this year that he is aiming to have a bill on the full House floor by August. Meanwhile, Sen. Barbara Boxer (D-Calif.), chairman of the Senate Environment and Public Works Committee (EPW), along with other top transportation senators, announced Thursday that the committee would release the text of its bill on Monday and mark up the bill on Thursday of next week.