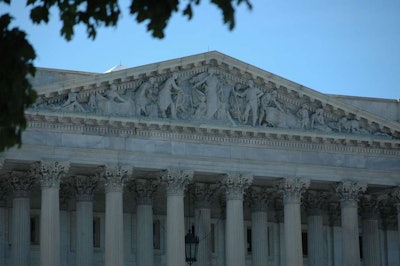 House Transportation Committee Chairman Rep. Bill Shuster (R-Pa.) said during the committee's surface transportation hearing on Tuesday that he wants the new transportation funding bill to go to the House floor by August, The Hill reports.
The current transportation bill expires in September.
Shuster said he is aiming for August so it will have a chance of passing the Senate before the current bill expires.
"My hope is to get reauthorization done on time," Shuster said. "We hope to take committee action in the late spring or early summer with the goal to be on the House floor before the August recess. This way there will be time to conference our bill with the Senate's bill."
Shuster also urged Congress pass a full transportation bill. The last bill saw seven short-term funding extensions before the final agreement was passed in 2012.
Atlanta Mayor Kasim Reed, who was testifying on behalf of the U.S. Conference of Mayors, added that he would like to see a six-year bill rather than a two-year bill.
"I would ask that you get a six year bill because a two-year bill is not very helpful to us," Reed said.
Other panelists said they want to see an increase in funding, which will likely require lawmakers to explore funding options beyond the Highway Trust Fund (HTF). The HTF is funded by the 18.4-cent-per gallon federal gas tax that has remained unchanged since 1993.
The Hill reports that the federal gas tax brings in about $35 billion each year, and that "it received little discussion" during the hearing.