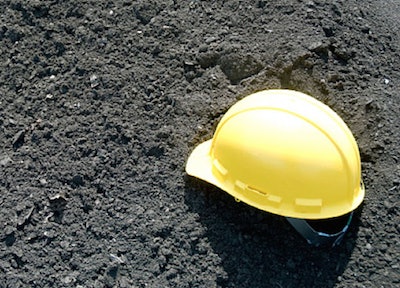 According to reports from across the U.S., three construction workers were killed in one weekend earlier this month, each of them in a fall.
One of two deadly accidents on Oct. 17 occurred when a 53-year-old worker fell 50 feet while working inside a smokestack on the Yale University campus in New Haven, Connecticut.
According to a report from NBC Connecticut, the unidentified worker was on a ladder halfway up the interior of the smokestack, which is about 100 feet tall, when he fell.
Firefighters were able to extract the man from the chimney after cutting through a quarter-inch steel plate at the base of the structure. However, he was pronounced dead at the hospital later in the day.
A second fall fall claimed the life of 44-year-old Candelario Morales in Fort Worth, Texas. According to a report from the Star-Telegram, details around Morales' fall are scarce but while working on the construction of new apartments, it appears he fell from higher than one story before "some objects fell on top of him."
The third fall came Oct. 18 on a jobsite in Charlotte's South End neighborhood. There, 54-year-old James Dale Leece was working from a ladder on a fifth-floor balcony when he fell, according to a report from the Charlotte Observer. He was found dead in front of the building which is expected to be finished by the end of the year.
According to the Occupational Safety and Health Administration, falls are the leading cause of death in the construction industry, with hundreds of workers dying each year and thousands more facing serious injuries.