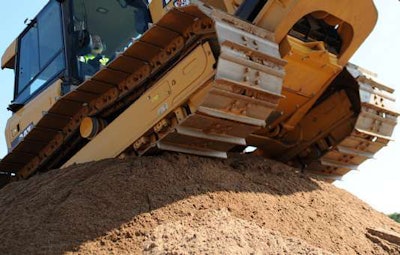 A worker on a residential jobsite in Florida was killed recently when he was crushed by a bulldozer.
According to the St. Petersburg Times, 27-year-old Justin H. Smith, was killed while working at a jobsite for an apartment complex in the city's Gateway area.
Smith was backed over by a bulldozer being operated by 37-year-old Albert Kimbell the morning of Oct. 7 and was pronounced dead at the scene.
Kimbell did not see Smith behind him, the paper reports. The Occupational Safety and Health Administration is investigating the incident, but at this point no charges have been filed.
Smith had been working for API Services for three months, the paper reports. He was apparently wearing all required safety gear including a hard hat and reflective vest.
Equipment manufacturers are attempting to make operators fully aware of their surroundings using camera systems and in-cab alerts.
For instance, Hyundai's new HX Series excavators feature a new All Around View Monitoring system which gives operators a 360-degree overhead view of their machine and its surroundings. The system also alerts the operator with visual and audible warnings whenever something or someone is too close to the machine. You can watch a video of that new system in action here.