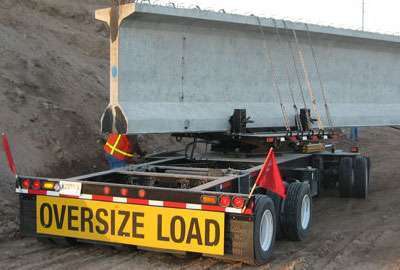 A construction worker in Florida was killed recently in an accident that occurred as crews were moving heavy concrete beams down an Interstate entrance ramp.
According to a report from the Naples News, on October 5, crews were assisting three tractor trailers, each hauling 94-ton concrete beams, as they moved to a highway work zone on Interstate 75.
At 170-feet each, the beams were longer than the trailers being used to haul them, the News reports, and had to be supported by steerable rear dollies.
When it came time for the beams to make their way down the State Road 29 entrance ramp and on to I-75, a worker walked along each rear dolly, steering it via remote control in order to keep the beam aligned with its trailer.
One of the workers, a 43-year-old man whose identification was not released, fell beneath the wheels of the dolly he was steering. The dolly stopped on top of his foot and pinned him. He was freed from the dolly but pronounced dead at the hospital later that day.
It remains unclear why he fell beneath the dolly.