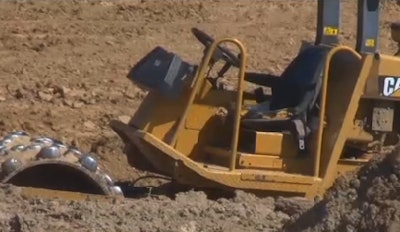 A worker was killed earlier this month in an equipment rollover in Mississippi.
WHBQ TV reports 35-year-old Antonio Thompson was working on a residential jobsite at a new subdivision in Southaven when the accident occurred around noon on October 13.
According to a report form WMC TV, co-workers say Thompson was operating a soil compactor near the edge of a hill when the machine suddenly tipped over, crushing him beneath it. He was killed instantly.
"It's a possibility that it can turn over and hurt you because it's so heavy," one unidentified witness told WMC. "They always tell you don't jump off of them and everything like that, but he didn't jump off. It threw him off."
Workers said Thompson had only been with the crew for five days, noting he always took safety precautions seriously.