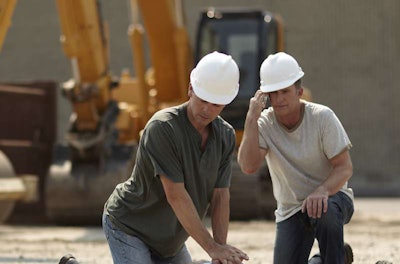 A 55-year-old construction worker who has twice gone into sudden cardiac arrest while on the job was saved both times by co-workers with CPR training.
According to Colorado's 9 News, the first episode occurred in August 2012, when the man, who asked that he not be identified, collapsed and was found by co-workers unresponsive and not breathing. During that incident, they performed life-saving CPR.
The most recent incident occurred on Monday, when the man collapsed again while finishing work on a construction site in Mountain Village. Co-workers who found him say he was not breathing and did not have a pulse. They again performed CPR and then called 911. Emergency responders arrived within a few minutes and administered two defibrillator shocks and multiple rounds of CPR.
On the way to the hospital rescuers had to shock the man's heart again after which he became responsive and could talk. He was treated at a nearby hospital before being airlifted for specialized care.
"This is a great example of why bystander CPR is so important. Without immediate, quality chest compressions, our EMS team would likely not have been able to save him," Telluride Fire Protection District Paramedic Brad Blackwell told the station.
According to the station, the worker defied some serious odds. Telluride EMS Medical Director Dr. Diana Koelliker told the paper the survival rate for patients suffering out-of-hospital caridac arrest is 10 percent. And it drops even lower for those it happens to a second time.