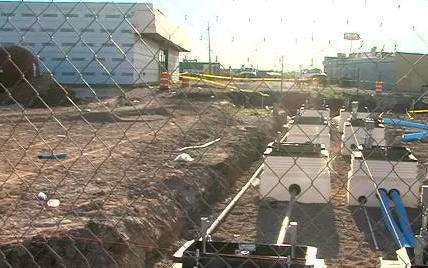 A worker on a crew building a new location for the Allsups chain of gas stations and convenience stores was killed in a trench collapse last week.
According to a report from KFDA TV, 63-year-old Juan Castaneda was killed June 30 while installing fuel tanks in Fritch, Texas.
The station reports the trench's dirt walls collapsed bringing the fuel tanks along with them.
Castaneda was pronounced dead at the scene. It remains unclear what caused the collapse. The Occupational Safety and Health Administration in investigating the incident.
The incident adds to the list of fatal trench accidents reported in June. Trench collapses in Kentucky, Alaska and Minnesota claimed the lives of workers while another worker in Connecticut was killed when a saw kicked back while he was cutting a water main.