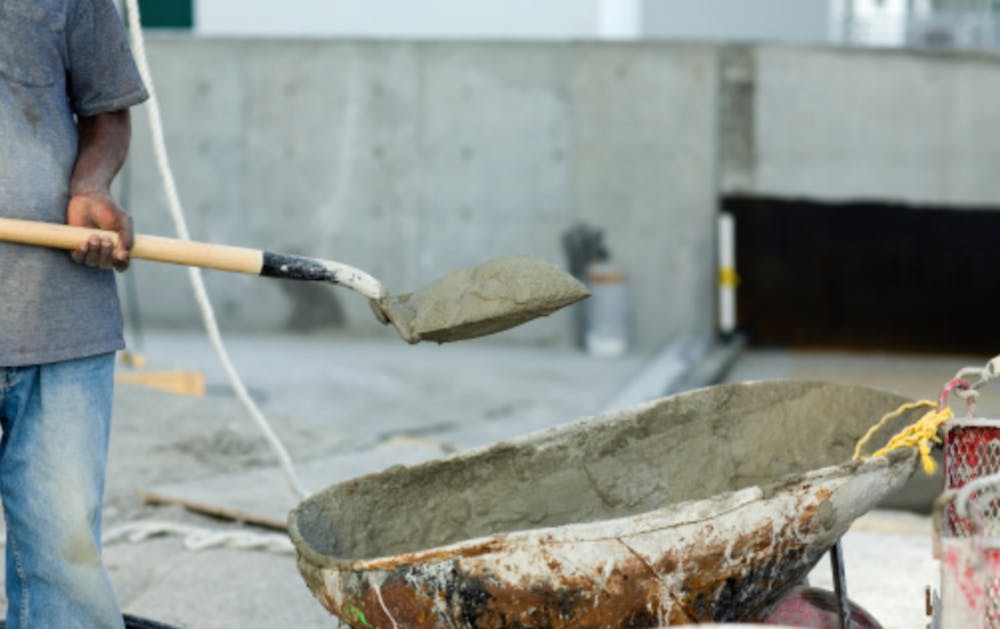 With the dangers of heavy equipment, falling materials and gunfire well documented on construction sites, the last thing workers need to worry about causing them harm are their co-workers.
And yet near St. Louis, Kevin Edward Givens was recently arrested and charged with felony assault after allegedly "hitting his co-worker over the head with a shovel," according to a report from the St. Louis Post-Dispatch.
The whole incident started when the other worker found mud in his shoes, the paper reported.
"…Believing that Givens had done it, he dumped the mud into Givens' lunchbox. When Givens discovered the mud, he confronted the man and a verbal argument ensued. Co-workers broke up the argument, but later, when the man was smoothing out some concrete, Givens came up behind him and hit him in the back of the head with a shovel. The man fell into the concrete, and Givens hit him again, police said."
The other worker was left unconscious and face down in wet concrete. Givens fled on foot and was arrested when police found him hiding between two buildings.