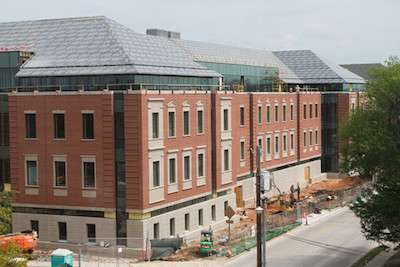 An electrician on a Baylor University jobsite was killed last week in what is believed to have been an elevator accident.
According to a report from the Waco Tribune, 51-year-old Jeffrey Thaemert was killed while working on the site of the university's future Paul L. Foster Campus for Business and Innovation.
The paper reports Thaemert was an independent electrician working for Rosendin Electric of Dallas.
According to reports from KWTX TV and the Dallas Morning News, Thaemert was killed when an elevator fell on him while he worked inside a shaft. However, when the Tribune asked a Baylor spokeswoman about the reports, she only said the situation was under investigation.
A "variety of agencies," are involved in the investigation, the paper reported.