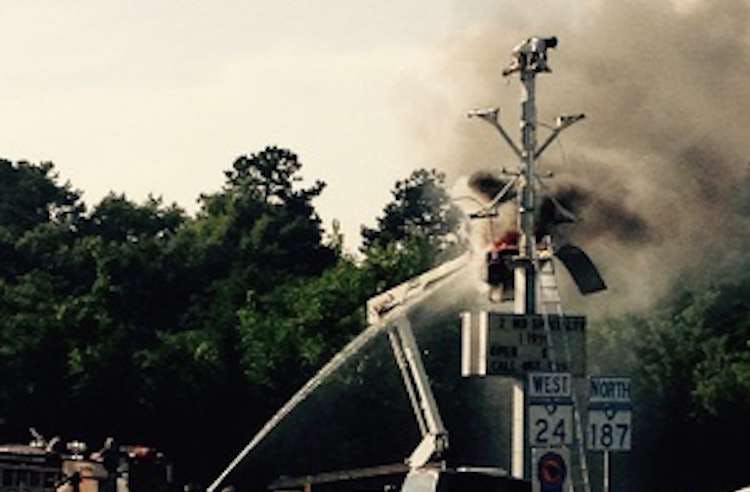 While working to remove a sign from a restaurant in South Carolina, a worker's bucket truck caught fire, leaving him nowhere to go but up.
According to a report from WYFF TV, 44-year-old Kevin Putman, was working to remove a sign from a Domino's Pizza along Highway 24 in Anderson County when he noticed the controls of the bucket he was using to reach the sign had caught on fire.
Putman, who had working most of the day with cutting torches to remove the sign, said he then threw the torches from the bucket and noticed the bucket's hydraulic hoses had busted sending fluid everywhere. The whole apparatus was in danger of catching fire.
So, he did the only thing he could: he climbed. He was stuck atop the sign for about 45 minutes as the fire raged below, before firefighters extinguished the blaze and pulled him to safety.
Apart from some burnt shoes and singed leg hair, Putman suffered no injuries. You can watch video of the fire and Putman's rescue below.