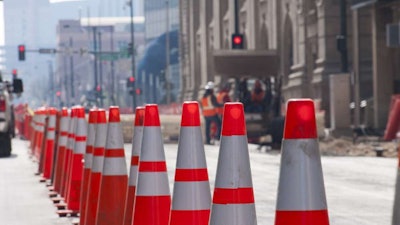 National Work Zone Awareness Week is wrapping up, but that doesn't mean we should stop promoting drivers' awareness of highway construction zones.
The results of a study released this week by Associated General Contractors of America (AGC) show that 45 percent of contractors have seen a vehicle crash into their work zones in the past year. Just let that figure marinate for a moment: 45 percent.
Let's continue the momentum of National Work Zone Awareness Week to help bring that percentage down and lower the number of deaths and injuries that occur on job sites.
Several state DOTs hosted events to raise awareness this week, but I'm sure there were plenty of others that went unmentioned. So tell me: What did your agency do to participate in National Work Zone Awareness Week? If your agency has plans to continue to raise awareness in the coming months, I'd love to hear about that as well. Post your replies in the comments or email me at amanda.bayhi@randallreilly.com.