By Amy Materson
BRUTE FORCE
Reduce vibration without sacrificing power with Bosch's Brute Model BH2760VC breaker hammer, which delivers up to 68 foot-pounds of impact energy. The BH2760VC provides 60 percent more impact energy than its predecessor, the 11304, while reducing vibration by up to 50 percent. Active Vibration Control technology creates a longer air cushion built in the hammer mechanism, and the unit also has shock absorbing handles. A Service Minder brush system automatically shuts the tool off when the hammer needs brush replacement, lubrication or preventive maintenance.
Visit EquipmentWorld.com/info
SIDEWALL SAVER
Reduce sidewall and tread damage with Michelin Earthmover Tires' X-Traction, now available in a 24.00R35 size. This size incorporates an additional sidewall protection band and is useful for rigid dump trucks. The X-Traction features the Cooling System shoulder design, as well as C2 Technology casing architecture, both of which are designed to reduce heat build-up and allow the tires to perform continuously at higher speeds. The tire will also be available in 21.00R33 and 18.00R33 sizes in 2011.
Visit EquipmentWorld.com/info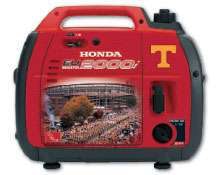 COOL COVERS
Show your team spirit while on the jobsite with the Collegiate Skinit Kit, available for Honda EU2000i Super Quiet Series portable generators. The thin, flexible cover is imprinted with official team logos and graphics from one of 25 different college football teams. Produced by Skinit, the graphics are manufactured from 3M vinyl and do not interfere with safety warning or serial number labels and feature choke, check oil and on/off labels integrated into the design. Available teams include the University of Florida, Florida State University, the University of Southern California, the University of Texas, the University of Alabama, Michigan State University and many more.
Visit EquipmentWorld.com/info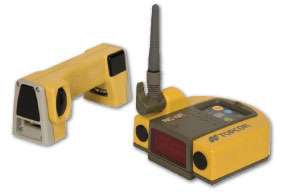 QUICK SURVEY
Increase productivity on surveying projects with Topcon's RC-4 remote system, which features the company's QuickLock technology to improve efficiencies in stakeout, topo, construction layout and as-built surveys. When QuickLock is activated, the robotic station detects the laser beam, rotates, acquires lock and begins tracking. One unit can operate up to six total stations, and the system has a working range of 1,310 feet.
Visit EquipmentWorld.com/info