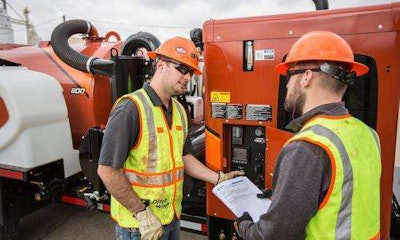 Ditch Witch has created an online Certified Vacuum Excavation Training program for all levels of operator experience.
"With our new vacuum excavation training courses, operators will receive an advanced education to safely and effectively use the machines for new and traditional applications," said Greg Wolfe, Ditch Witch director of training.
The courses include new machine functions and applications. Each course provides detailed information on a topic related to vacuum excavation, including best practices, safety procedures, tooling selection and advanced equipment controls, according to Ditch Witch.
"The full training program provides content on how to efficiently, productively and safely use vacuum excavation equipment," the company says.
Those who complete the program can print out a certificate of completion.
Ditch Witch also offers instructor-led classroom courses, training at dealerships and training on the jobsite. For more details on Ditch Witch training, go to ditchwitch.com/training.