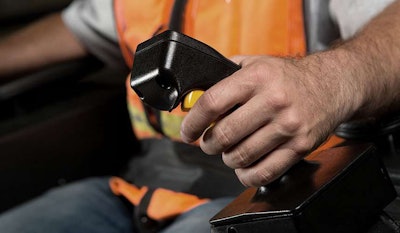 Virtual-reality simulations will be the centerpiece of a new education and training facility that's intended to provide a pipeline of sorely needed construction workers in Nevada.
The heavy equipment operator training program will use the region's first virtual reality construction heavy equipment simulators, according to the Nevada Chapter of the Associated General Contractors of America, which recently received a $200,000 government grant to help launch the facility in Reno.
Contractors in Reno and beyond are looking for ways to address a shortage in skilled workers – from heavy equipment operators to diesel mechanics. In Reno, that's evolved into a brick and mortar approach that will become a concrete reality within months.
"Spending on infrastructure in Nevada, and the nation, is expected to increase resulting in many new positions over the next ten years – positions we are having a difficult time filling without proper training avenues," says Lance Semenko, president of the ACG's Nevada chapter.
"The lack of a simulator training program has proven to be a barrier to employment. Before training students on valuable machines, and running the risk of a mishap, operator training can begin in an always-safe environment of a simulator."
The new facility will be in the ACG Nevada chapter Reno's offices in what's currently storage space, association officials tell Equipment World. Doors will be open and training will begin by late Spring 2018, they say.
The preconstruction phase is under way for a 1,200-square-foot classroom that will feature Caterpillar's newly released Large Wheel Loader Simulator System as a tool to enable students to get a realistic training experience. Two of the systems are being ordered, the association says.
The simulators incorporate state-of-the-art technology from Simformotion. That's a privately held business headquartered in Peoria, Illinois, near Caterpillar's operations. Simformotion is owned and run by three self-described "tech-loving gurus" who also own a sister company, CSE Software.
The simulators combine original controls with common machine applications to teach the type of jobs that are performed on worksites worldwide. The system is also the first model to offer a three-monitor configuration, which gives the operator a virtual reality experience by increasing visibility in all directions, according to Simformotion.
STEM grants make training facility possible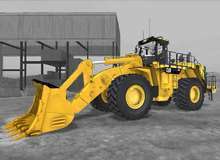 A STEM Workforce Challenge grant of nearly $200,000 kick-started the much-needed program, the Nevada ACG says.
The Challenge Grants are administered by the Nevada governor's Office of Science, Innovation and Technology to create public-private partnerships that provide education and skills training that match the greatest needs of Nevada employers, the association says.
Severe blow to the industry prompts a rallying response
Reno has been hit especially hard by the shortfall in experienced operators.
At the beginning of this decade, Reno area's construction employment numbers plummeted by 20,000 jobs, and saw the metro area experienced the nation's highest unemployment rate – 70 percent. Many skilled workers were forced to leave the market. Many never returned.
"Our industry here is rebounding right now in a pretty big way," says Semenko, who is CEO of Q&D Construction Company, headquartered in Sparks, Nevada.
But while the local economy is recovering, the recession and resulting exit of skilled labor has left a void to this day and an attendant dilemma, the contractors' association tells Equipment World.
"We need to fill the pipeline of qualified workers. But we are lacking sufficient secondary school curriculum and technical education training to meet the growing demand for skilled workers," Semenko stresses.
Meeting labor demand in construction, mining
"The Construction Access Program is being created to meet that demand and will provide construction and mining companies with workers qualified to safely and effectively use heavy construction equipment, one of our most critical needs areas, now and into the future," he says.
The training will based on the National Center for Construction Education and Research (NCCER) curriculum, which combines classroom education with simulator and lab experience. Students who complete this six-week course will receive a nationally-recognized NCCER Heavy Equipment Operations Level 1 Certification.
A network of area construction companies will assist with hands-on training and student outreach.
The Nevada Chapter AGC expects that each year, about 160 students from­­­­­­­­­­­­­ ACE Charter High School, Truckee Meadows Community College, Washoe County School District trades curriculum as well as students from Carson City and Lyon County will use the simulators.
The goal is to eventually provide secondary and post-secondary students, along with older workers needing re-training, the opportunity to qualify for well-paying construction sector jobs, Semenko says.
Projections: demand continues to rise for heavy-equipment operators
The Nevada Department of Employment, Training and Rehabilitation estimates the demand for heavy equipment operators will grow at a rate of 32-percent rate – by 1,130 jobs – based on needs from 2014 through 2024.
The average annual wage in 2016 for heavy equipment operators in Nevada was $57,990 according to the department. Despite the attraction of good pay, the construction industry faces stiff competition from high-technology industries who also are vying for more workers, the association also notes.
The Nevada Chapter AGC has been active in national and regional construction issues including job site safety and worker health care, vocational education and recognizing the best contractors in local building projects.
For more information, visit nevadaagc.org.