The Ditch Witch AT40 horizontal directional drill—built on the same platform at the JT40 introduced earlier this year at ConExpo—features a new two-pipe All Terrain drilling system that the company says provides 33 percent more torque than competitive units to optimize drilling in hard rock.
The new machine was introduced at the ICUEE 2017 show in Louisville, Kentucky.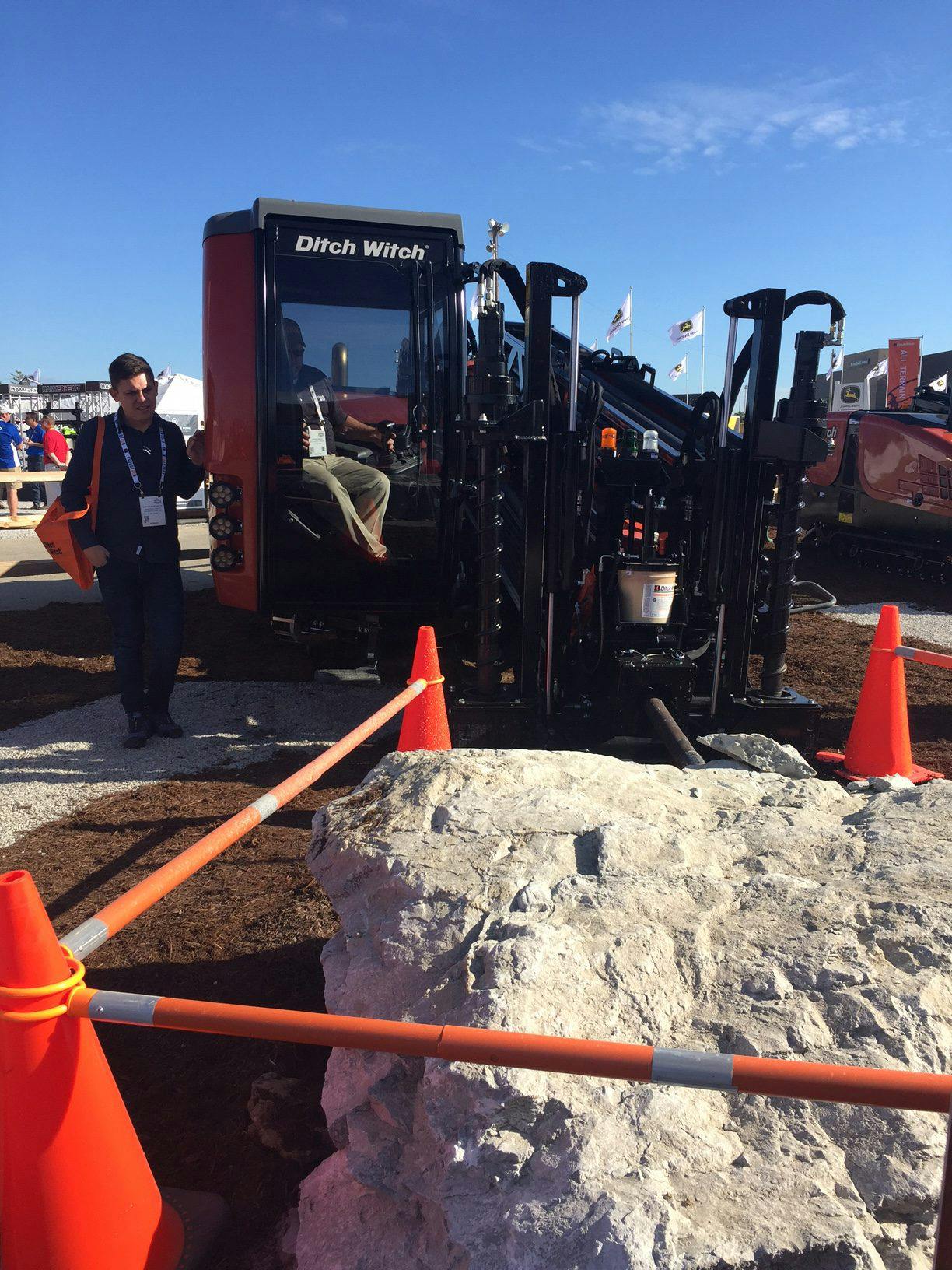 "Everything we have on the JT is on the AT," says Seth Matthesen, Ditch Witch senior product manager, horizontal directional drills. "The meat of the AT machine is in the tooling that goes to work downhole."
The All Terrain drilling system uses what Ditch Witch calls RockMaster housings that feature "a more robust bearing design, a higher-strength door and high flow capacity," says the company. "This is totally redesigned from what we had before," says Jeff Davis, HDD tooling and drill pipe product manager.  "It has a dual floating shaft inside the tool, where it used to be a solid inner shaft."
The modular design makes the housing adaptable in two different sizes of drill bit, allowing a 2.85 and 3.5 regular API connection, says the company. The housing has a double-layer seal with high capacity bearings for increased life and reduced maintenance. Ditch Witch says this feature has allowed it to double service time intervals, compared to previous models.
A 12-point butterfly coupling system offers an easier way to connect the tooling. "It just rotates slowly to click together," Davis explains.
AT drill pipe has been redesigned to fit 10- and 15-foot lengths. "Before, the drill pipe was a bit shorter, and the inner rod stuck out the back," Davis says. "Now it's a totally flush drill design, which gives a true 10- or 15-foot rod."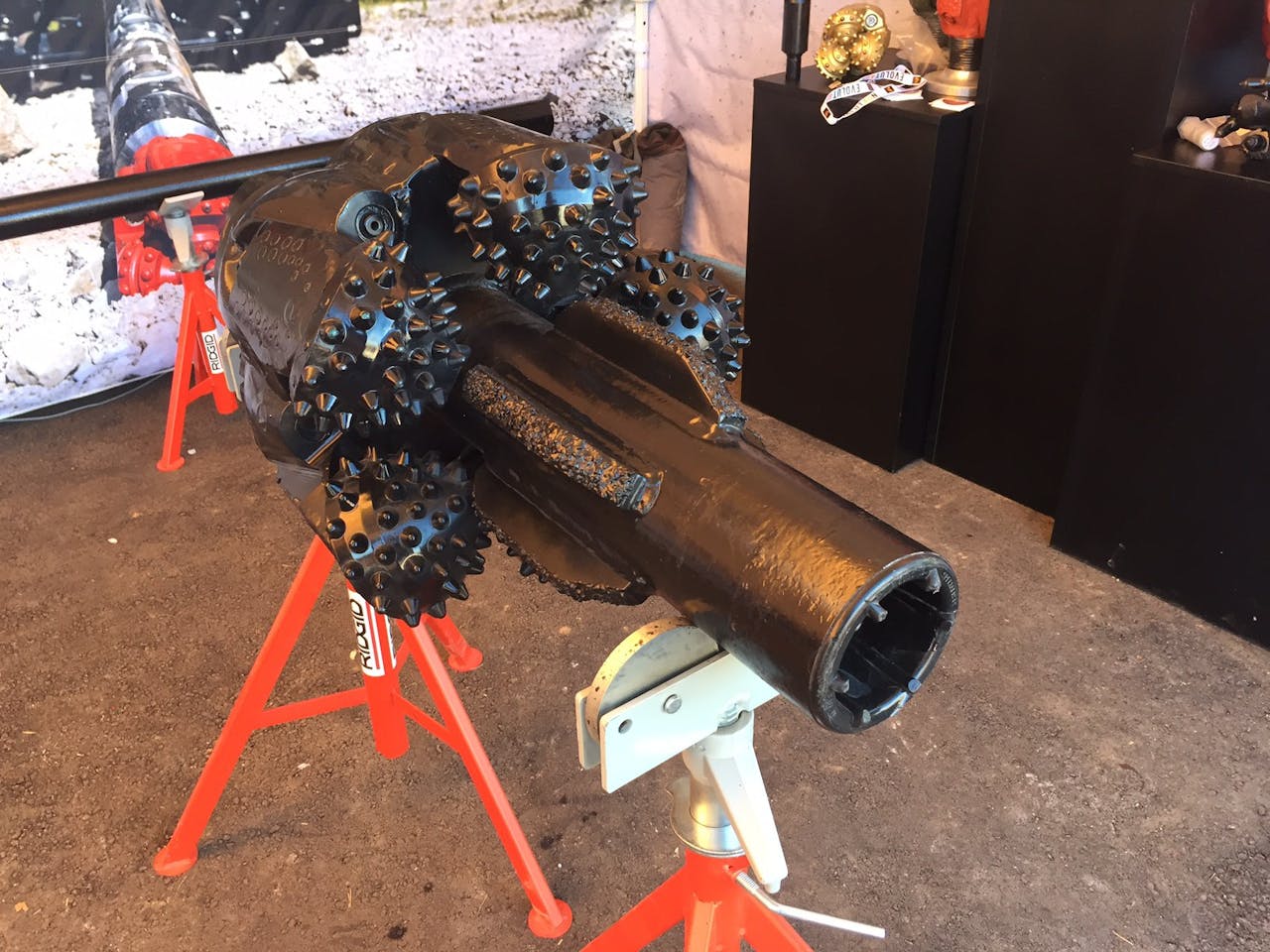 In addition, the company's new line of RockMonster HD backreamers are equipped with patent-pending EdgeGuard protection, which incorporates tungsten carbide discs on critical areas of the bit shirttail, "giving operators a significant advantage over hardfacing and tungsten carbide inserts," says the company. Designed with interchangeable nozzles in multiple sizes, the backreamers allow operators to easily customize fluid-flow specifications to specific drilling conditions.
As with the JT40, the AT40 cab features a Radial Operator Control multifunctional control and two 7-inch display screens showing information such as g a real-time position indicator that shows the carriage location on every drill pipe installation.  The 160-gross-horsepower drill has 40,000 pounds of thrust and pullback. A two-speed, rotational drive system produces 5,500 foot-pounds of torque, and the drill has a 70-gpm, 1,100-psi mud pump.