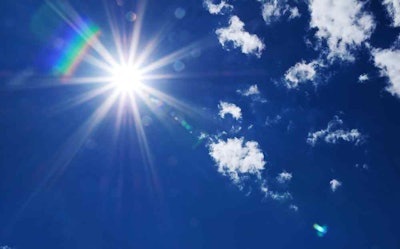 A worker on a residential construction site near Dallas died last month due to extreme temperatures being felt across Texas.
According to a report from NBC Dallas-Fort Worth, the cause of 25-year-old Roendy Granillo's death was confirmed on Friday by the Collin County Medical Examiner as heat stroke.
Granillo was working on a home in Melissa when he began to present symptoms of heat stroke. He was taken to the hospital but later died there.
Triple digit temperatures remain in the forecast across Texas. But the dangers of heat stroke aren't limited to temps that are necessarily extreme. According to the Occupational Safety and Health Administration, dozens of workers die each year from heat-related causes.
You can check out and share with your employees or fellow workers OSHA's latest video on how to avoid heat illness here, or read up on our comprehensive guide to preventing heat exhaustion, including heat index risk levels, here.