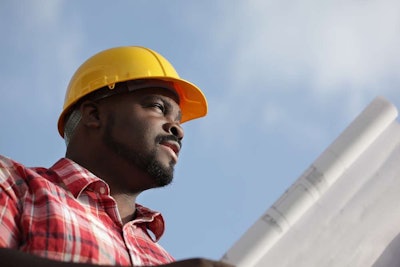 A UK-based tabloid newspaper is helping to showcase the construction industry in a positive way. The Daily Mirror is joining forces with the Construction Industry Training Board (CITB) to present the 2015 Pride of Construction Awards.
According to the CITB's statistics, the UK construction industry is predicted to grow 2.4 percent each year for the next five years, with 224,000 jobs created. The job growth will be driven by housing, leisure and infrastructure projects. These include HS2, nuclear and major housing and shopping center developments across the United Kingdom.
Last year the award was given to a team at Dawlish for reconstructing a storm-damaged railway. This year, with the Daily Mirror Hero of Construction Award CITB is hoping to celebrate the overlooked work that people in the construction field are doing in their communities, such as those who help to build new homes and schools, or carry out vital repairs sometimes at a moment's notice.
CITB is looking for stories of roofers fixing homes damaged by bad weather, carpenters who refurbished a home exactly how the homeowner wanted it, or bricklayers who did an amazing job building an extension for example. Nominations can be submitted at the CITB website.
The Daily Mirror and the CITB will present the Pride Construction Awards at the Natural History Museum on November 25.