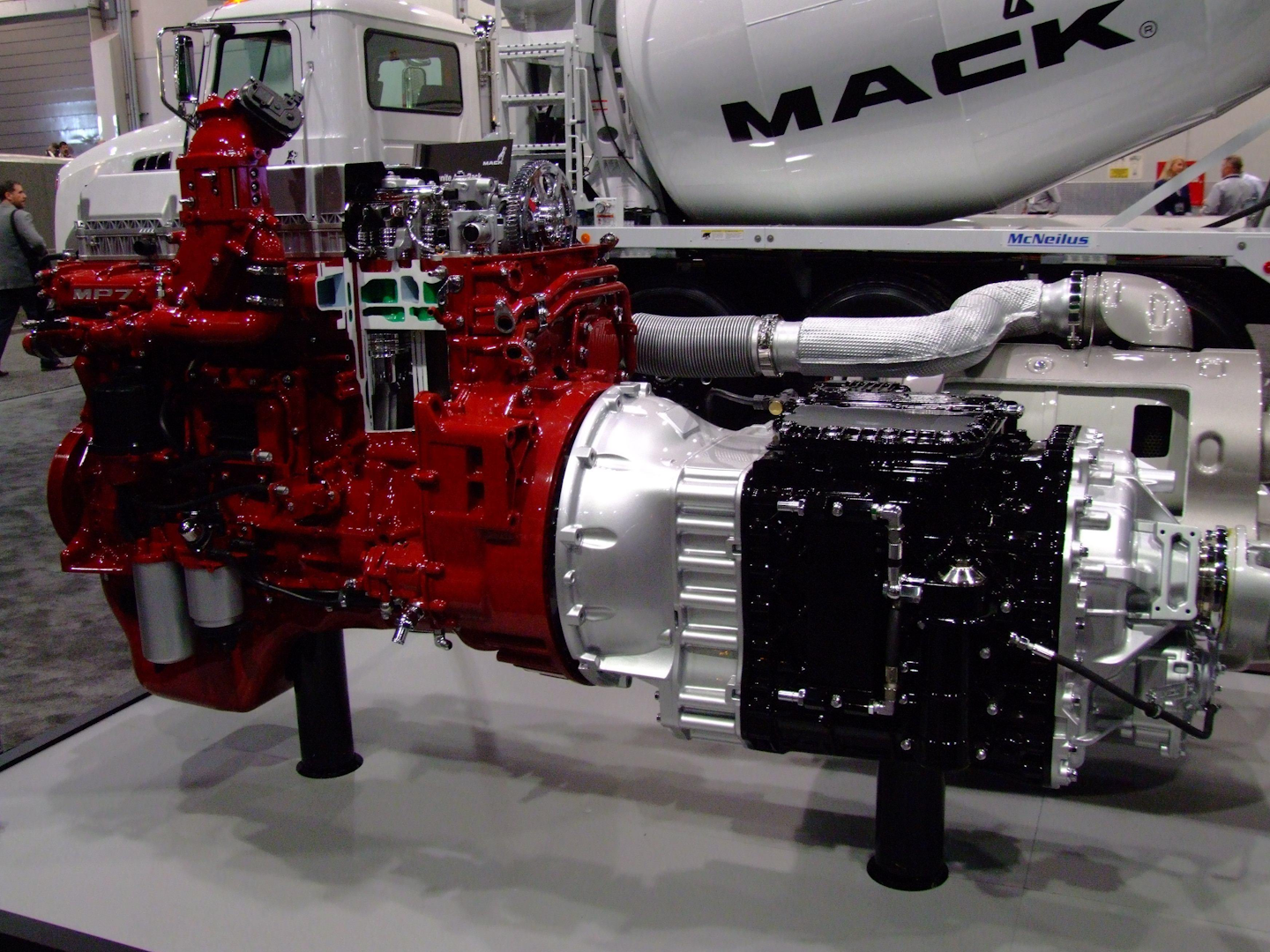 Mack Trucks has introduced Rolling Start and Auto Neutral, two new safety features for its mDrive and mDrive HD automated manual transmissions. The announcement was made during the 2017 World of Concrete show.
Mack Construction Product Manager Tim Wrinkle says the updates are well suited to paving and concrete applications.
"mDRIVE Rolling Start is mainly geared toward paving applications," Wrinkle says. "In a paving application, the paving machine is typically pushing the truck long while the truck is in neutral. With this new feature the driver can go from neutral into drive without pressing the brake. So this eliminates any kind of bump that may have occurred from hitting the brake and stopping that paving machine."
"mDRIVE Auto Neutral puts the transmission into true neutral whenever the parking brake is set. This is a feature that helps boost jobsite safety," Wrinkle says. This is done by reducing the possibility of the truck moving due to throttle application.
Both features are now standard with the mDrive transmissions.