Talbert Manufacturing, whose founder invented the mechanical detachable gooseneck trailer, is celebrating its 80th anniversary in 2018.
Austin Talbert started the company in 1938 in Lyons, Illinois, as a heavy-haul, crane rental and construction equipment business. Nine years later, he patented the detachable gooseneck, which brought much-needed safety and convenience to loading and hauling equipment, eliminating the need to drive equipment up and over the trailer's tires during loading.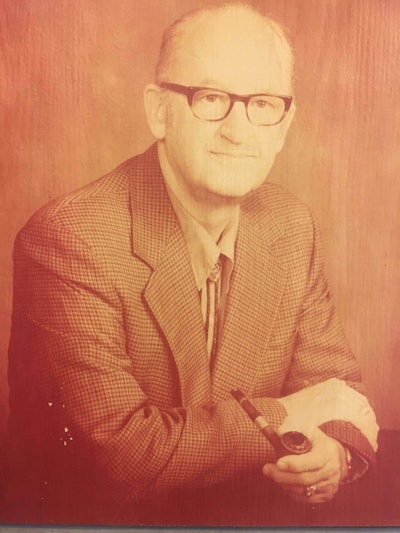 In 1957, Talbert sold the crane rental and heavy-haul divisions and moved the company's operations to Rensselaer, Indiana, to focus on manufacturing trailers. The name was changed from Talbert Construction Equipment Company to Talbert Manufacturing.
Talbert died in 2010 at age 97, but his company continues to grow. Its headquarters remains in Rensselaer where it designs and builds its products.
The company has had several other "firsts" over the years:
the first hydraulic removable gooseneck.
the first trailer manufacturer to use high-strength, heat-treated steel.
the first trailer manufacturer to incorporate air suspension.
the first trailer with self-steering axles.
In 2014, it acquired Feree Trailers in Liberty, North Carolina, which gave the company a closer distribution site to the East Coast and also allowed it to expand its trailer offerings.
Talbert offers a variety of base model trailers, including 10- to 30-ton tag-a-longs, hydraulic tails, oilfield, heavy hauls and traveling axles. It also builds custom trailers, including those to address bridge laws and overheight and overweight issues. The company takes prides in its products' reliability, saying that 92 percent of its trailers built since 1985 are still on the road.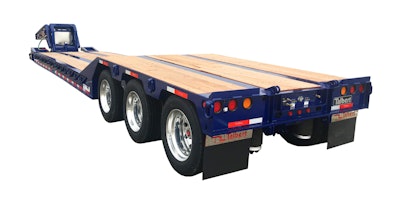 Latest offerings from the company include:
the 55-Ton Roller Paver trailer, which can handle such heavy equipment as rollers, pavers, excavators and dozers and can be operated without a permit in states with 43-foot kingpin laws;
the 35CC-HRG lowbed trailer, designed to load and unload construction equipment in tight spaces;
and the 55SA-TELE extendable trailer, which can haul everything from bridge beams to pressure vessels and then be retracted to eliminate the need for permits on return trips.
"We've been in this business for a long time," says Andrew Tanner, Talbert Manufacturing president. "But we've always stayed true to that same mission Austin Talbert had in 1938 when he set out to change the heavy-haul industry: to design and build safety, quality and durability into every last detail of our trailers."