Host of The Dirt and equipment operator Bryan Furnace got some seat time in Hitachi's new 25-ton ZX210LC-6 HP, which recently arrived in the U.S.
The excavator is one of three models from Japan, marking Hitachi's first new excavators for the U.S. market since it ended its 33-year joint manufacturing and marketing agreement with John Deere in February.
In this episode of The Dirt, Furnace tests out the excavator on camera in some Georgia clay and rates its performance. He also outlines some of the ways the machine is different from predecessors made under the Deere agreement.
His overall assessment: It's a "sneaky beast" – much faster and more powerful than it seems when you're operating it, thanks to Hitachi's engineers.
To watch Furnace's test run and his review of Hitachi's new ZX210LC-6 HP, check out this week's episode of The Dirt.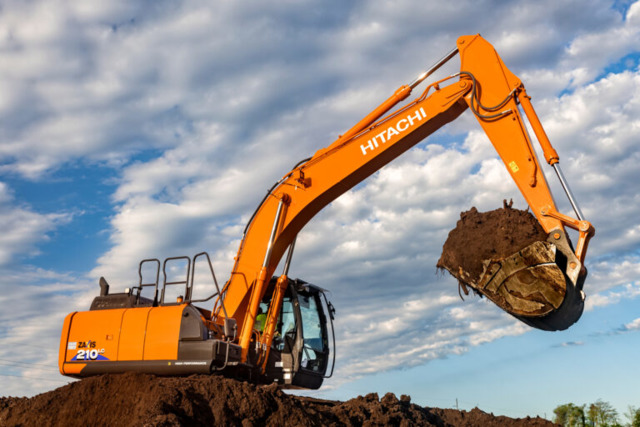 HitachiSome background on the ZX210LC-6 HP:
Hitachi says the new excavator offers best-in-class power and speed. The cab is also designed to be quiet and roomy.
The excavator runs on a 163.6-horsepower Isuzu 4-cylinder engine. It has a max dig reach of 32 feet 7 inches, and max dig depth of 27 feet 11 inches.
Features include a TRIAS II hydraulic system with three pumps supplying oil to the actuators to reduce fuel consumption and deliver precise flow for better attachment control, and an arm recirculation cancellation system that increases speed when rolling the arm in when working with lighter loads.
Equipment World serves up weekly videos on the latest in construction equipment, work trucks and pickup trucks – everything contractors need to get their work done. Subscribe and visit us at equipmentworld.com!