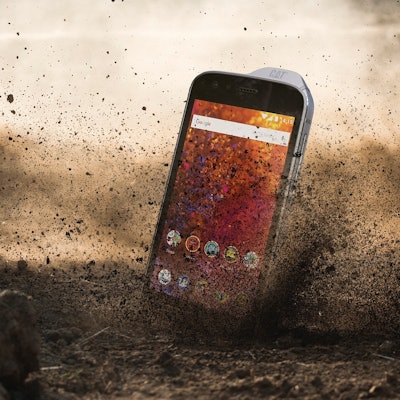 Bullitt
The first comparison you'll naturally make between the new Cat S62 Pro phone and its predecessor S61 is the price: it's now $649, compared with the $899 the S61 cost when it was introduced in 2018. (Note: phone manufacturer Bullitt Group is a Cat licensee.)
The S62 Pro, which is expected to start shipping on April 14th, is keeping one of the most compelling features of Cat phones: its high-definition FLIR thermal imaging camera. The camera helps users locate and diagnose damp areas, leaks, hot spots, electrical shorts, blockages or elevated temperatures.
The Cat S62 Pro now uses what Bullitt calls the highest resolution FLIR camera now available: the FLIR Lepton 3.5 professional sensor. This gives users a four times increase in the number of thermal pixels. Combined with FLIR's VividIR technology, Bullitt says this means the S62 Pro delivers enhanced image quality, sharper image and higher thermal resolution. This results in "thermal pictures of stunning clarity," according to the company.
Thermal imagery can also be blended with the images from the phone's 12MP dual pixel Sony camera or used with FLIR's variable intensity multi-spectral dynamic imaging technology. That latter feature overlays linear detail from a scene onto the thermal image and gives greater context to the thermal images.
The phone's display has been upgraded from the S61's 5.2-inch 1080p to a 5.7-inch FHD+. Bullitt has also increased the RAM from 4GB to 6GB with 128GB ROM and added a fingerprint sensor. It uses a Google Android 10 platform.
The Cat S62 Pro also comes with some downsides, notes The Verge: there is no indoor air quality or laser distance measuring – both touted as significant upgrades on the S61.
The Verge says it has a slightly smaller battery, although Bullitt says the phone's battery life lasts up to two days with general use.
Jobsite ruggedness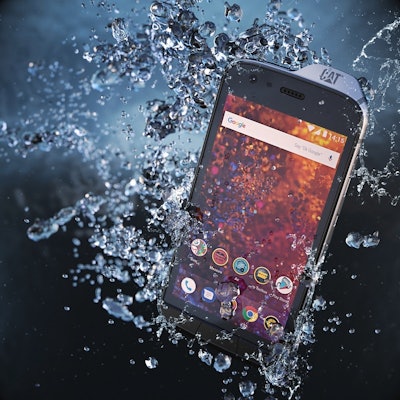 Beyond the technology, contractors are likely to be attracted to a Cat phone's ruggedness.
Just how much jobsite abuse will the phone take?
Bullitt says the S62 Pro is dust-proof, and drop-proof to almost 6 feet on steel; it's also waterproof for 35 minutes at up to nearly 5 feet. Its IP68, IP69 and Mil-Spec 810H specs also mean that it's resistant to vibration, sand, salt-mist and pressure.
What's also great on the jobsite is the capability to use the phone with your gloves on (up to 3.5 mm thickness) or when either your fingers or the phone is wet.
It has a high-grade aluminum body and uses a scratch-resistant Corning Gorilla Glass 6. And it's housed in non-slip rubberized thermoplastic polyurethane.