Plans for Oracle Construction and Engineering's "smart lab for the construction site of tomorrow" in Deerfield, Illinois, are moving through the approval process, according to a story in the Chicago Tribune.
Oracle announced its Innovation Lab in August, saying the facility will enable visitors to "interact with leading-edge solutions, including connected devices, autonomous vehicles, drones, augmented reality, visualization and artificial intelligence tools."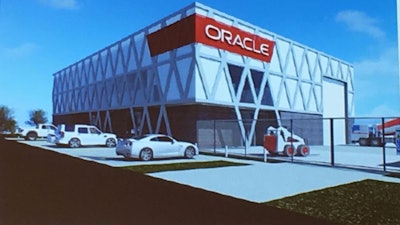 Tracy R. Riggan, Oracle's senior project manager for North American real estate, told the Chicago Tribune the facility would be "a collaboration site to look for new ideas for the construction industry. It will show how to do collaboration for the industry of tomorrow."
According to the newspaper, Oracle is working with Caterpillar, whose headquarters is about a mile away. "They contacted us," Riggan was quoted regarding Caterpillar. "We (were) working on heavy construction equipment they were operating in Spain from here."
Oracle bought Textura two years ago, and announced in July that it would create "a mock construction site" on a lot that's part of the Textura property, according to a report by Crain's Chicago Business. Oracle says it plans to repurpose the site's existing building.
Oracle says several technology companies will participate in the Innovation Lab at launch, including toolmaker Bosch, which now offers connected tools and asset solutions such as Bluehound and Triax Technologies, maker of the Spot-r and EquipTags, designed to connect workers and equipment for real time location and safety information.
If Deerfield approves the plan, the facility is expected to be operational by the fall of 2019.