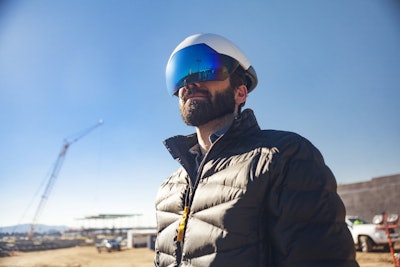 We went nearly a year without much news from Daqri, the tech company behind a new hard hat equipped with augmented reality technology. But in the last few months the company has made a few interesting moves.
The latest is the expansion of its leadership team with some notable hires, according to a report from TechCrunch.
First, the company has hired Mike Lynch as chief human potential officer. Lynch comes to Daqri after handling talent acquisition and human resources at private space exploration firm SpaceX.
The company is also bringing on former Qualcomm product management leader as its chief product officer, as well as Patrick Alo, a marketing leader at Virgin Group, as chief marketing officer.
In January, Daqri unveiled the latest version of its Smart Helmet, a hard hat with a 4D visor that overlays data and media directly into a worker's field of vision. The first version of the helmet was released in 2014 and the latest version adds a faster processor and RealSense depth sensing technology, both from Intel.
In December, Daqri and Topcon announced a partnership to bring Topcon's positioning solutions to the helmet.