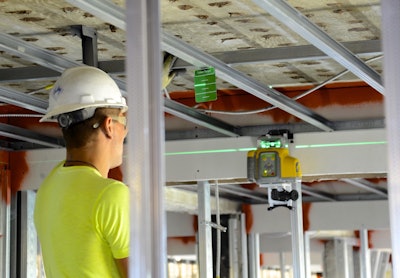 During the World of Concrete show last week in Las Vegas, Trimble introduced a new interior construction laser that self-levels and has a visible green beam.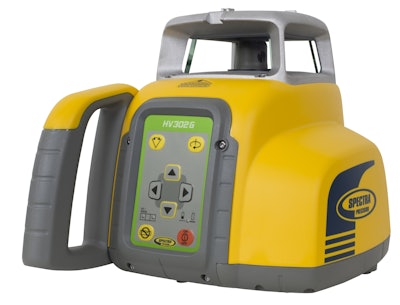 The new HV302G can be used in a variety of horizontal, vertical and plumb applications and features a rugged design that withstand drops of up to 3 feet onto concrete and tripod tip-overs up to 5 feet.
The laser's green beam is easy to see even in brightly lit interiors. It has a rotating beam as well as a plumb beam, simplifying 90-degree layout.
Navigating the laser is done with a simple keypad. It can be configured with the HR150U receiver or the new HL760U digital readout receiver.
Trimble says reference for a sloped ceiling or line points for drywall layout can be quickly established using radio communication between the HV302G and the HL760U.
The HV302G is available now.