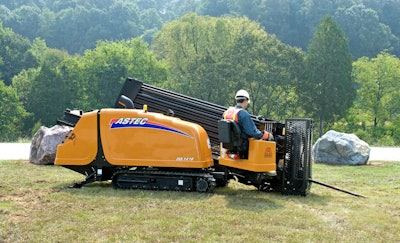 If you're looking to buy a used HDD system this year, don't be surprised if you see prices on the rise. "Units built today have a longer life, which has pushed out the replacement cycle some," says Richard Levings, Ditch Witch.
Contractors are also performing significant repairs on their older drills, instead of replacing them: "They just aren't retiring equipment," says John Olander, TT Technologies. "The refurbishing sector continues to grow."
And with less used, low-hour drills for sale, the demand is staying high. "The pricing has not yet been affected to a great degree," says Bob Martin, HDD Broker, "but an increase in used equipment values is likely during the next 12 months."
For more information on small HDD systems, check out our June issue.