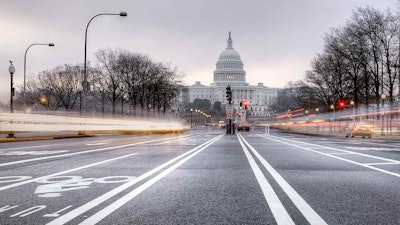 The House Republican Conference unanimously elected U.S. Rep. Sam Graves of Missouri to be the Republican leader of the Transportation and Infrastructure Committee, the Herald-Whig reports.
"I am honored to be chosen by my colleagues to lead this important committee at such a critical time for our nation's infrastructure," Graves said, according to the news agency. "Infrastructure seems to be at the forefront of everyone's to-do list, and I believe my experience as a professional pilot and legislator, coupled with my policy depth and conservative values, will serve the conference well as we begin discussions on an infrastructure bill."
Graves said addressing the nation's infrastructure is a bipartisan issue, and that he intends to work on an infrastructure proposal that includes a long-term funding solution for the Highway Trust Fund.
Graves has served on the Transportation and Infrastructure Committee throughout his career in Congress, chaired several subcommittees including the Highways and Transit Subcommittee, and was the former chairman and ranking member of the Small Business Committee.