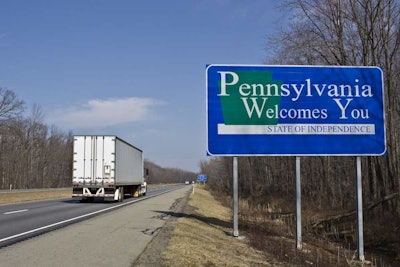 The Pennsylvania Department of Transportation's (PennDOT) Green Light-Go program is providing $12 million to 109 municipalities to underwrite the costs of upgrading traffic signals.
"State and local partnerships like this are critical to improving traffic flow and safety across the state, and this program helps us meet that goal," says Gov. Tom Wolf. "Through this investment, communities across the state will benefit from upgraded signals and intersections."
The Green Light-Go program "establishes partnership agreements between municipalities and PennDOT through which municipalities request up to 50-percent funding for traffic-signal projects."
Grants can be used for installing light-emitting diode (LED) technology, performing retiming, developing special event plans and monitoring traffic signals, upgrading traffic signals to the latest technologies, the agency says.
Municipalities will manage projects on corridors having less than 10,000 vehicles a day traveling on them, with PennDOT handling projects on busier corridors. For either type of project the municipality is required to match the project cost 50 percent under the Green Light-Go program.