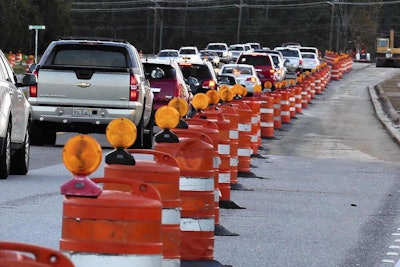 A man in Illinois died over the weekend after he hit a semi truck trailer parked in a road construction zone.
According to the Daily Herald, David Bozowski was driving his car through a construction zone on an off ramp on Interstate 290 in Itasca, Illinois, when he struck the trailer parked on the left shoulder of the ramp.
The trailer was being used to store construction equipment used on the job.
First responders pronounced Bozowski dead at the scene of the crash. There were no other passengers in Bozowski's vehicle at the time of the crash.
Illinois State Police are handling the investigation.