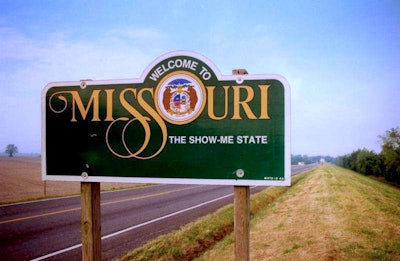 Missouri Gov. Jay Nixon has appointed John W. Briscoe to serve on the Missouri Highways and Transportation Commission (MHTC) for a term lasting until 2021.
"From his more than 25 years as a county prosecuting attorney to his seven years on the Truman State Board of Governors, John has demonstrated both his desire and ability for public service," Nixon said.
"That experience and dedication will be put to effective use on the State Highways and Transportation Commission as it works in concert with the new (Missouri Department of Transportation) Director, Patrick McKenna, to address the vital and challenging issues faced by Missouri's transportation system."
The MHTC has authority over all transportation programs and facilities in the state, including bridges, highways, aviation, railroads, public transportation, ports and waterborne commerce.
Briscoe served as prosecuting attorney for Ralls County from 1972 to 1980 and 1991 to 2004, and for Knox County for four years. He served on the Board of Governors of Truman State University for seven years, is a past president of the Missouri Bar and was a member of the Missouri Bar Board of Governors for 12 years.