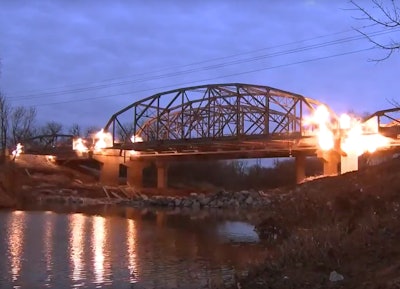 The Oklahoma Department of Transportation needed a bridge out of the way for a new highway expansion project. So what better way to get rid of it than with some explosives?
ODOT blew up a portion of the bridge on US 169 near Owasso, and luckily, the department set up a camera to get the blast on video.
The bridge had to be removed to make way for an expansion of the highway in the $45 million project, according to KTUL. This was just one of eight bridges being replaced in the area as part of the project. The project is expected to be complete in spring 2017.