Vacuworx announced this week that it will demonstrate its new concrete road barrier lifter at the 2013 International Construction & Utility Equipment Exposition in Louisville, Kentucky.
The lifter will be on display Oct. 1-3 at ICUEE Booth K185, where Vacuworx will demonstrate the lifting capabilities of its flat plate vacuum pads and MC5 mini-lifter system.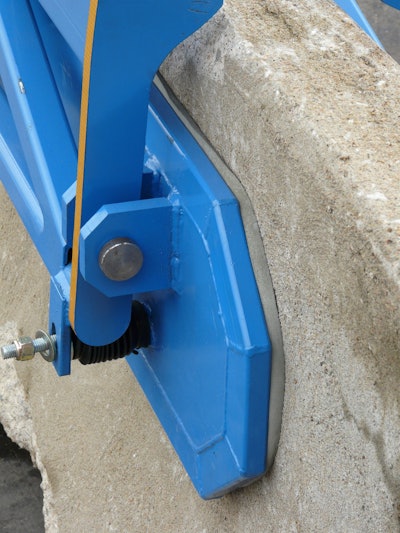 A Vacuworx RC series lifter powers the concrete road barrier lifter, which is designed to maneuver concrete road barriers in confined spaces. The RC is capable of handling loads up to 44,000 pounds or more, depending on vacuum-pad configuration.
The concrete road barrier lifter can be operated with excavators, backhoes, forklifts, cranes or knuckle booms.
Two changeable vacuum pads fit securely over the top of material, allowing the RC's vacuum storage reservoir to hold materials for a sustained period under no power.
The lifter features wireless controller operation, as well as a vacuum tank beam that also works as a spreader bar.
Each RC lifter is manufactured to either meet or exceed the ASME/ANSI safety standard.