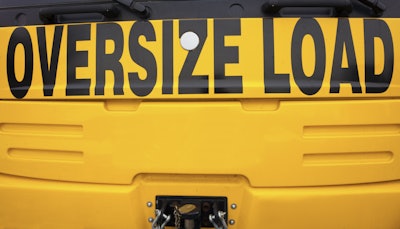 Oops—he did it again, and again and again.
A driver carrying an oversize load hit three bridges on Texas' Interstate 20 at the Crain Avenue overpass after a 34-year-old man from Sonora, Texas, hit them with an oversized load, the Odessa American reports.
According to the Texas Department of Transportation (TxDOT) and in a criminal complaint filed by the Texas Department of Safety (DPS), 34-year-old Amalio Ramon Villanueva is accused of hitting the three bridges with an oversized load – an excavator, reports the Odessa American.
The complaint notes that a DPS trooper said he saw a truck tractor towing a flatbed trailer carrying an excavator when he pulled up to the scene, according to the newspaper report.
The report also notes that the load was three feet above the height that the driver was permitted to transport and that the arm of the excavator caused "substantial damage" – about $240,000 at a minimum – to the bottom of the overpass, according to the newspaper report.