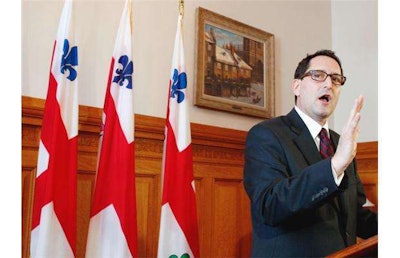 Our sister publication, Equipment World, shared an interesting story about a possible asphalt shortage in Montreal, Canada.
The city, which has numerous potholes, will have to sign a $5.2 million contract to avoid running out of asphalt, but city officials worry signing a contract for asphalt may promote criticism from the public. However, not signing the contract will prevent the city from filling the potholes.
The contract's criticism comes from a corruption case. Among the seven companies involved in the contract, several were found to be guilty of corruption. One in particular, Construction Louisbourg, has been linked to the Montreal Mafia, though the company denies the accusations.
Visit Equipment World's website to read the full story involving potholes, politics and a $5.2 million contract.